People

Growing A Future Together
At Capital C, we believe that everyone should have an opportunity to succeed.
That belief is reflected in our workforce. The desire to improve people's lives has led us to looking out for those with a similar drive and passion.
Why Capital C?
Teamwork Makes
The Dream Work
Teamwork and cohesiveness is promoted at Capital C, ensuring that any help you might need is just a call away.
Bring Out
Your Best
A balanced workplace brings out the best in people. That's why hard work is rewarded with frequent company events, get-togethers, and annual parties.
Limitless Potential
For Growth
Capital C Corporations invests heavily in its staff. The staff progression program, senior coaching, and constant grooming will ensure that everyone is well equipped for any challenge.
Admin
I've learnt that as long as we work together, there are no challenges too difficult to overcome.
Legal
In Capital C, I was able to prove my abilities and grow professionally.
Finance
For me, help from colleagues was always available whenever I needed it.
Branding and Marketing
The different skills that everyone brings to the table has really highlighted the benefits of working as a team.
Operations - Crawfort
Working at Crawfort, a subsidiary of Capital C Corporation, and participating in CSR activities has brought a new meaning to my life.
Business Development - Capitall
Working in Capitall, a subsidiary of Capital C Corporation, has helped me to grow both professionally and personally.
Leisure & Recreation
Capital C Corporation rewards hard workers with plenty of recreational opportunities. Check out some of our past events!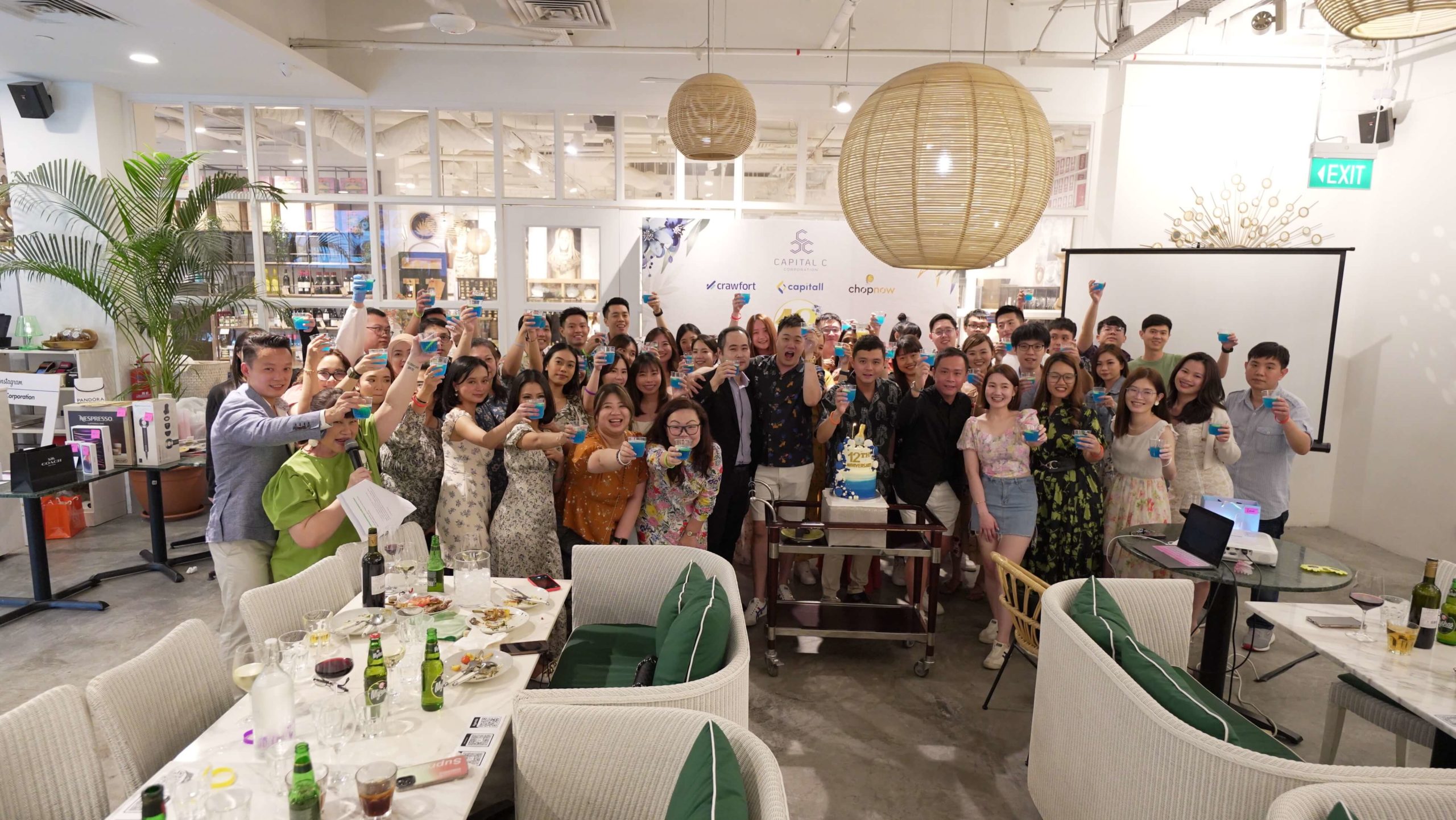 Annual Dinner and Dance @ Pano Kato Grill - 2023
Capital C hosted our annual company event at Pano Kato Grill, featuring an enchanting garden-themed dinner and dance.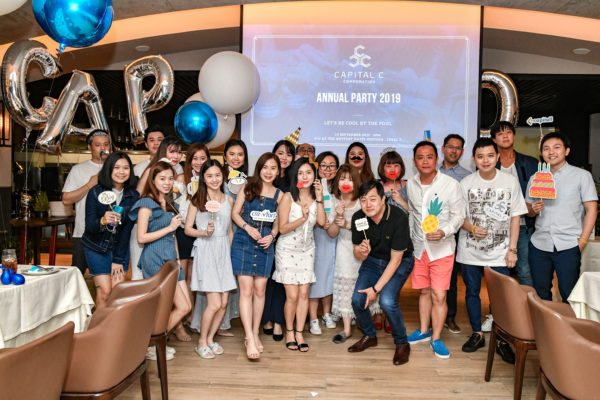 Capital C Annual Party @ The Outpost Sentosa - 2019
In 2019, The Outpost at Sentosa became the location of our themed poolside party 'Be Cool by the Pool'.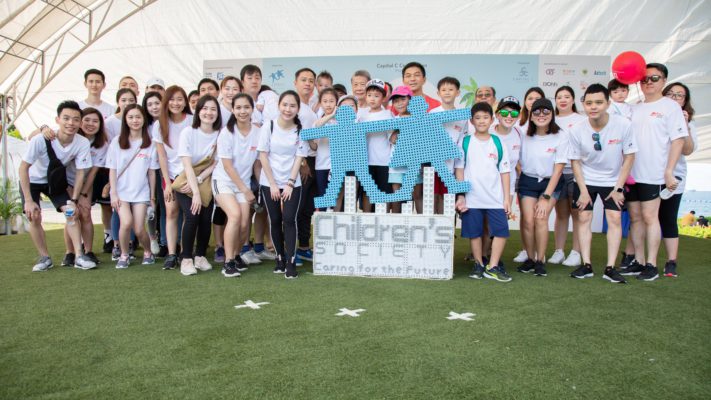 Walk for Our Children - 2019, 2018
Capital C's staff engaged in their share of working out for a greater cause by taking part in the annual Singapore's Children Society Walk for Our Children event in 2018 and 2019.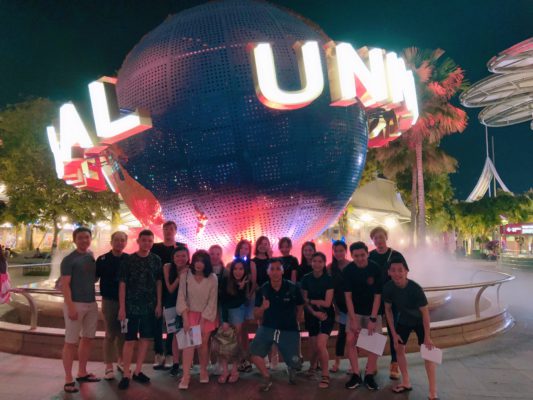 Halloween Night @ Universal Studio - 2018
We held a company outing at HHN@USS as gratitude for everyone's hard work.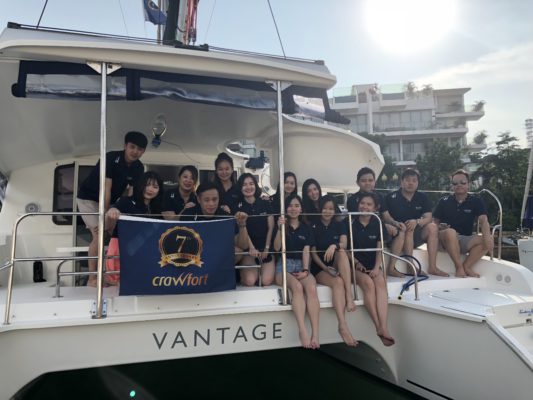 Crawfort Anniversary Yacht Party - 2018
In 2018, Crawfort organised a yacht party as a retreat for its staff.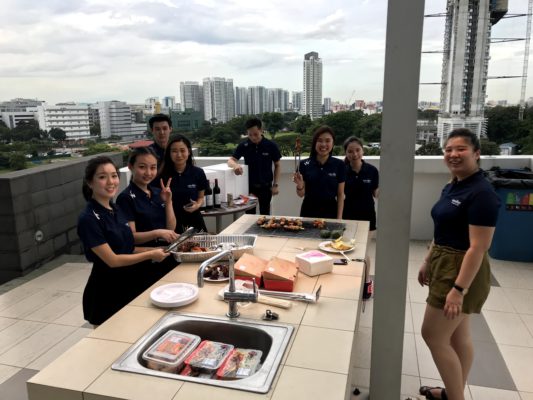 BBQ Party - 2017
We hosted a BBQ party as a get-together for the teams in the company.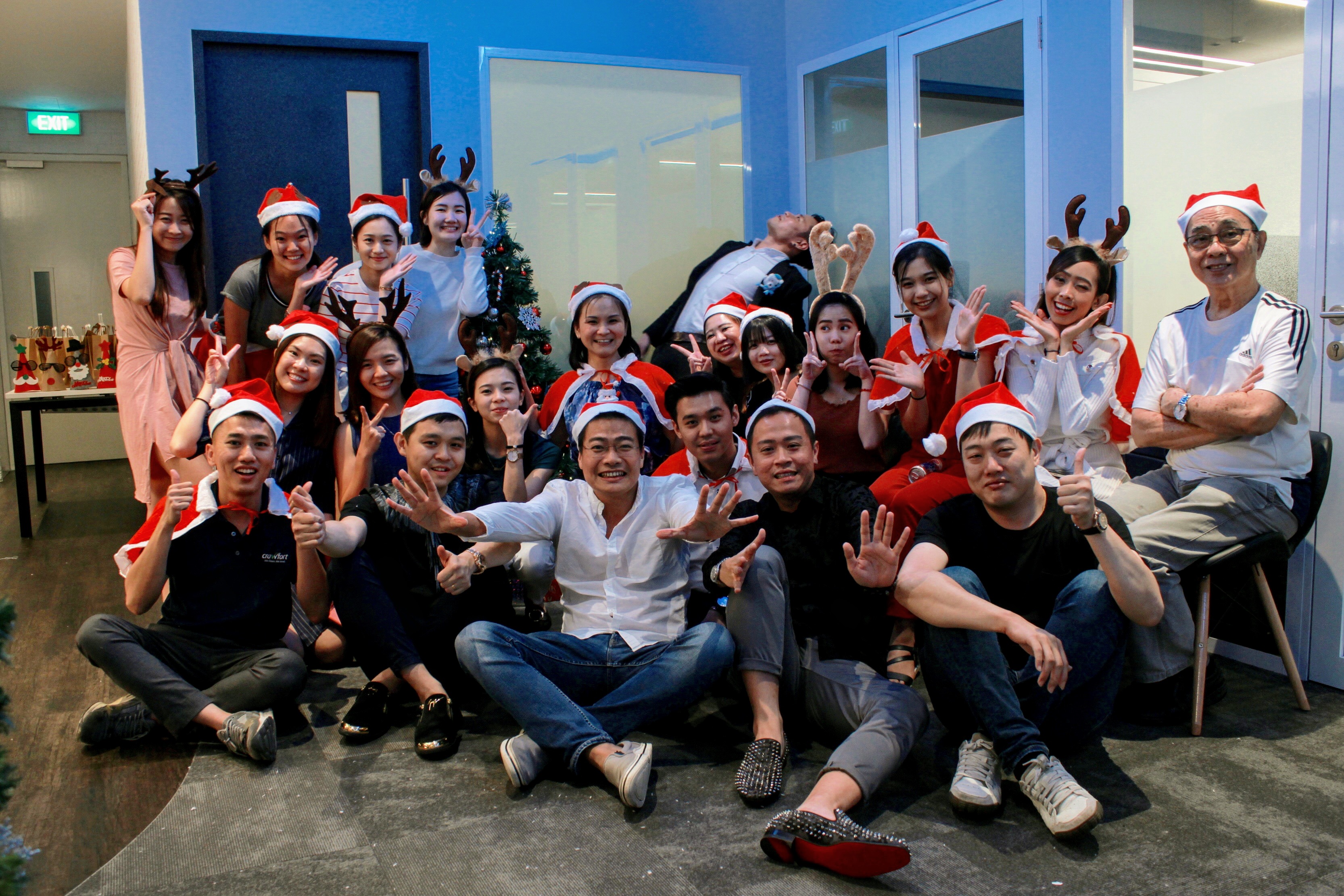 Annual Christmas Party
We organise annual Christmas party for our staff to celebrate and send off the year.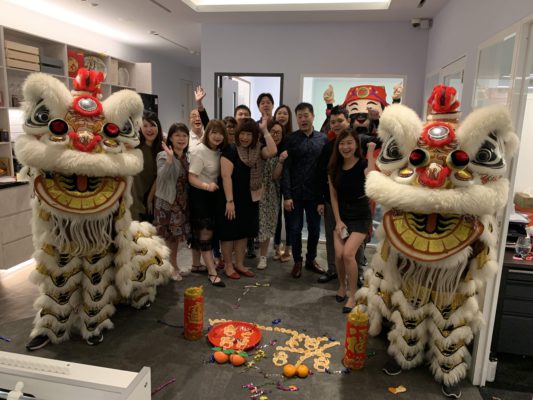 Annual Chinese New Year Celebration
A Chinese New Year celebration party is held yearly for the staff to usher in a prosperous new year with Lion Dance and God of Fortune.