Envision. Enable. Empower.
Empowering Growth For Modern Finance
Headquartered in Singapore, Capital C Corporation is a holding conglomerate that capitalises on fintech, as well as the best-emerging technologies in the market, to provide financial services to the under-served in both Singapore and Southeast Asia.
Capital C Corporation maximises its efficiency by utilising a combination of up-to-date technology, optimised platforms and work streams. This has allowed it to put its focus into their specialised provisions: strategic acquisitions, partnerships, as well as business and personal loans.
Through its subsidiaries, Capital C Corporation provides holistic financial solutions for under-served SMEs and individuals, and invests in promising businesses to create value for its stakeholders and investors.
Serving Today's Consumers & Businesses
Capital C Corporation provides a wide range of service offerings through its subsidiaries, including financial solutions and technological innovations.

Through continuous innovations in technology, Crawfort aims to advance financial inclusion for under-served communities via a comprehensive suite of products.
crawfort.com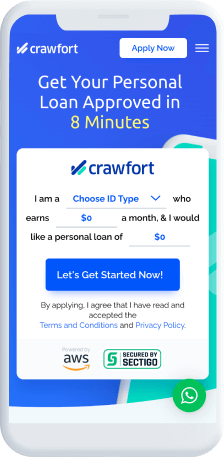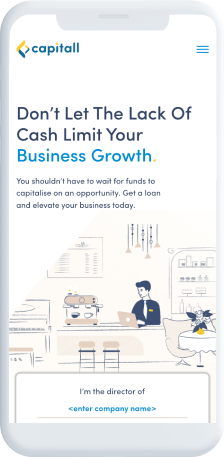 Accomplishments Thus Far
Capital C takes pride in its progress and accomplishments with its partners.
$M
Loans Disbursed
>
Loan Applications
Y-o-Y User Growth
st
Lending Brand Awarded Singapore Prestige Brand Award
Loans Disbursement Growth
Achievements As A Financial Leader
It is an honour for Capital C and its subsidiaries to be recognised for its efforts. Capital C pledges to maintain its humility while keeping the momentum going.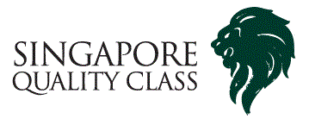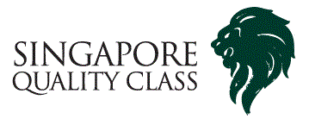 Singapore Quality Class
Crawfort is honoured to be awarded the Singapore Quality Class certification by Enterprise Singapore. This certification endorses our company's robust management capabilities and commitment towards delivering business excellence and value to our stakeholders.


SFA FinTech Certification
Capital C Corporation is honoured to be a FinTech Company certified by the Singapore FinTech Association.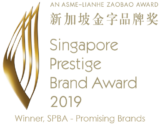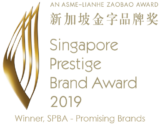 Singapore Prestige Brand Award in 2019
Crawfort is honoured to be the recipient of the Singapore Prestige Brand Award in 2019. The SPBA recognises and honours Singapore brands that have been developed and managed effectively through various branding initiatives.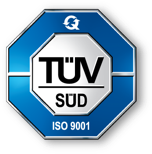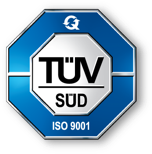 TUV ISO 9001 Certification
Crawfort is proud to be awarded the TUV ISO 9001 mark of quality, and will continue to provide excellent quality of services.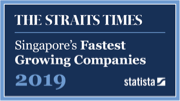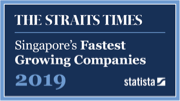 Singapore's Fastest Companies 2019
Crawfort has made the list of Singapore's fastest growing companies in terms of revenue growth and profit, business outlook, investment in training, and R&D efforts.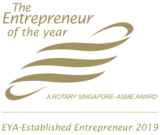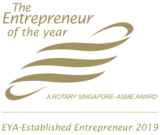 Entrepreneur of the Year Award 2019
Co-founders of Capital C, Jeames and JJohn, are proud to have obtained the Entrepreneur of the Year Award in 2019. The Entrepreneur of the Year Award honours local entrepreneurs who have shown outstanding performances as business owners.