The Sustainable Future of Lending
December 19, 2019
Blog and Opinions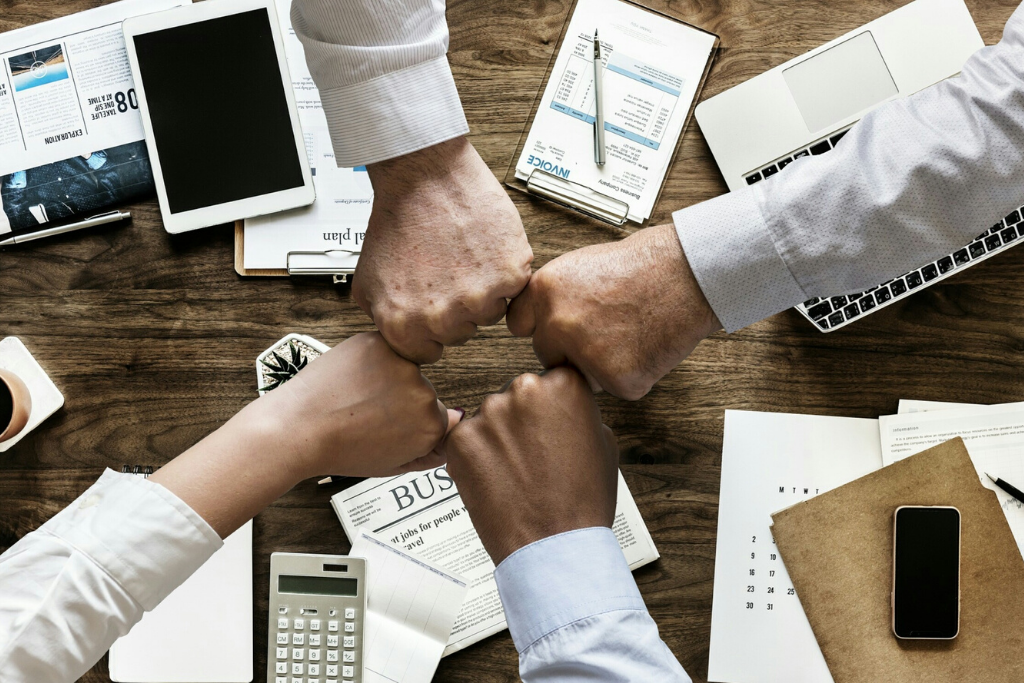 A new model for personal and small-business borrowing
---
Modern companies are waking up to the wider impact of their business on society, the economy, and the planet itself. No longer is it sufficient for a business to devote its efforts purely to the bottom line – now there is a much greater focus on how it applies its values – driving all of its practices and its ability to service its client base and nurture its stakeholders. This trend is driving a longer-term, holistic outlook which is transforming businesses. As Unilever's outgoing CEO Paul Polman asked: "Why should the citizens of this world keep companies around whose sole purpose is the enrichment of a few people?"
An Ethical Trend
Listed companies around the world are now required to report their impact according to a range of ESG (environmental, societal, corporate governance) factors, and this trend is having a significant bearing on investment: the growth of more socially-responsible products give investors the choice to allocate funds to companies that do less harm to society or the planet. This approach acknowledges society's changing values and also enables investors to influence outcomes by rewarding policies and practices they approve of. And research demonstrates that funds constructed on these principles may also outperform traditional models.
For those who provide lending products and services for smaller businesses, a similar process of empowerment is driving a growing focus on customer experience and client journeys – a qualitative and long-term view which prioritises clients' needs. And this is where Capital C Corporation sees its fundamental purpose: we provide new ways for participants in the economy underserved by traditional lenders to access capital in a transparent, responsible, ethical and seamless manner. In the short term, this relieves cash-flow pressures on sole traders and businesses; in the longer term, it can raise communities' quality of life and provide a significant boost to the larger economy.
A Responsible Approach to Lending
Building our business according to this approach enables us to serve clients better and stay closer to their needs. Accessing capital for those who need it urgently should be simple rather than onerous; it should further their aspirations and enable them to prosper rather than tying them into an exploitative relationship.
In Singapore, SMEs account for around two-thirds of the workforce and a large chunk of GDP growth. In 2018, roughly 219,000 SMEs contributed S$196.8 billion to the economy; between 2013 and 2017, SMEs generated half of the nation's growth. The average Singapore SME in employs 10 people and adds S$900,000 to the economy every year.
Even smaller businesses – the micro small and medium enterprises (SMSEs) are a key part of this ecosystem, with a similar need to access working capital that can sustain their operations and help them grow. Lacking the scale to access traditional bank financing, these businesses' failure to thrive has a choking effect on the economy – but by providing the means for these enterprises to prosper, we can ensure that the greater economy remains healthy.
Our responsibility goes further than fuelling the larger economy: doing the right thing by our clients is the very essence of our business approach, so ensuring they have the benefit of legal protections and business best-practice is what differentiates us from so many in the credit space. We have stayed close to Singapore's regulatory developments, ensuring that we enact the protections and oversight required to ensure transparency.
Tech-enabled Purpose
A key element to this purpose-driven process is technology: thanks to the growth of digital and mobile technology, business owners have access to more and more information and are able to make informed supply decisions that suit their requirements – voting with their wallets. Service companies are able to harness new insights from clients' data, analysed using artificial intelligence, to provide better services and enhance the customer experience.
Since our company began operations in 2008, we have sought to leverage innovation and digitisation as new technologies offer the potential to transform the lending sector. Our approach to innovation has driven numerous services designed to support borrowers and eliminate the pain-points they may have experienced previously when seeking credit arrangements.
Even better, taking an ethical, purpose-based approach to business is also important for our employees: employee satisfaction has been shown to contribute significantly toward a company's long-term success. And of course, in service industries, happy employees create a better customer experience – a win-win proposition.
A Question of Trust
Setting out the complex reasons for why the ethical approach works is challenging, but perhaps the idea of trust – between a lender, its borrowers and its employees – goes most of the way toward an explanation. We work hard to be a trustworthy partner for our borrowers because trust is the basis of the kind of long-term, mutually-beneficial relationship we want to have with them. Working in an atmosphere of trust with our employees also delivers the positive outcomes we want to deliver in the world.
The growing number of return customers we see illustrates not only their satisfaction with their experience. We see this as fulfilling our purpose. Innovation and responsibility have enabled us founders to re-imagine the concept of consumer lending and invest in companies that can deliver on this vision. We have developed a lending model for the modern age – responsible, client-focused and tech-savvy.