Crawfort Is Honoured To Be Awarded The Singapore Prestige Brand Award (SPBA) 2019
November 5, 2019
Company News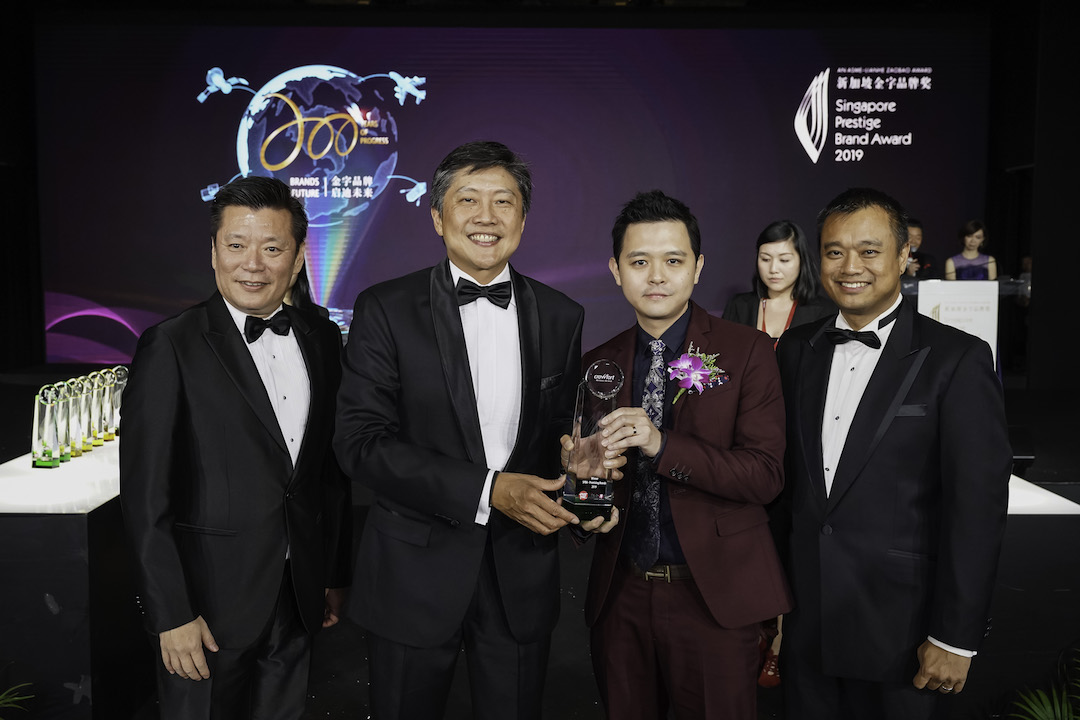 We are pleased to announce that Crawfort has been awarded The Singapore Prestige Brand Award (SPBA) 2019 – Promising Brands.
Into its 18th year, SPBA seeks to recognise and honour distinguished brands for their outstanding achievements in branding.
Our team went through rigorous rounds of judging by stellar industry professionals who evaluated us based on our Brand Concept, Brand Management & Development as well as Brand Performance.
Brand building has been a key driver of Crawfort's growth since our inception. We are glad that all our hard work and commitment have paid off. This award certainly marks a significant milestone in our growth journey. Thank you Association of Small & Medium Enterprises (ASME) and Lianhe Zaobao for the recognition.